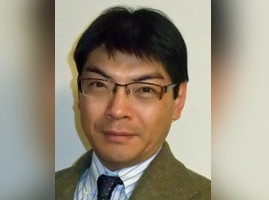 Kunihiko Kodama, MD, Ph. D. is the Chief in Department of Neurosurgery, Nagano Municipal Hospital, Nagano and Assistant Professor of Department of Neurosurgery Shinshu University School of Medicine, Matsumoto, Japan. He received M.D. from Shinshu University School of Medicine in 2001 and Joined Department of Neurosurgery in Shinshu University Hospital and completed his residency.
He completed clinical fellowship in the Department of Neurosurgery at Royal Melbourne Hospital, Melbourne, Australia in 2005 in the field of skull base surgery. Then, he underwent research fellow in Department of Neurosurgery in Johann Wolfgang Goethe University,Frankfurt am Main, Germany in 2011.
His fields of interest are skull base surgery, cerebrovascular surgery andintraoperative neurophysiological monitoring. He has been intensively working on research of intraoperative visual function monitoring. He contributes as a board member of International Society of Intraoperative Neurophysiology.